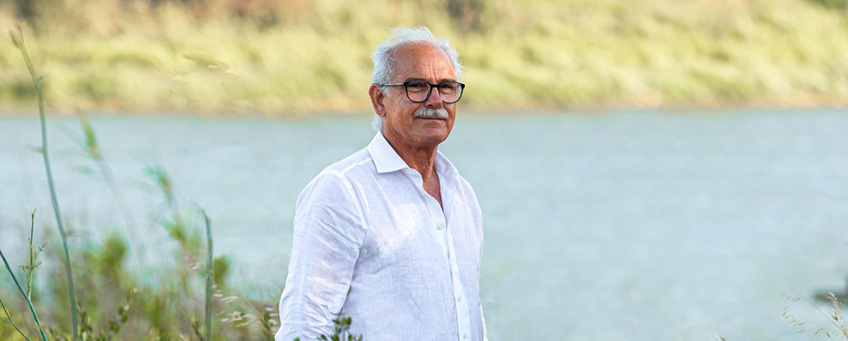 Our resource are the main pillar
of our Group.
Angelo Brunetti
Managing Director
ABOUT US
Sicilsaldo has incorporated the Nuova Ghizzoni S.p.A. pipeline contractor company within his group in 2013 becomoing one of the largest European contractor of the Oil & Gas Industry, leader in the provision of engineering, procurement , project management and construction services with distinctive capabilities in the design and the execution of pipelines up to 60″ and associated plants and stations.
OUR TARGET
VISION
Our main goal is to increase our presence on the market through a direct and professional contact with the customers meeting all their needs.
MISSION
Our target is customer satisfaction. We listen to their needs, we propose and create new solutions.
VALUES
Integraty, transparency and ethics, teamwork, innovation and a careful eye to the environment and safety are the foundation of our success.
GENDER EQUALITY
We are proud to announce that we have embarked on the path towards UNI/PDR 125:2022 certification. This important standard represents a commitment to excellence in our business and the quality of our products or services.
The UNI/PDR 125:2022 standard was developed to provide specific guidelines for the management of business processes, in order to ensure compliance, efficiency and effectiveness of our operations. By adopting this standard, we demonstrate our commitment to providing our customers with reliable, high-quality results.
The implementation of UNI/PDR 125:2022 represents a challenge that we are happy to face, as it allows us to continuously improve our internal processes and optimize the overall performance of the company. This path give us the opportunity to strengthen our competitiveness on the market and to better satisfy the needs of our customers.
We are aware that achieving certification requires constant commitment and careful evaluation of our activities. For this reason, we have dedicated significant resources to ensure that every aspect of our organization is aligned with the requirements of UNI/PDR 125:2022.
Our team is excited to start this journey and work hard to achieve compliance. We know that this represents only the beginning of a continuous journey of improvement, which will allow us to grow as a company and offer our customers products or services with the highest quality.
We invite you to follow our progress on this website, where we will regularly update information regarding our path towards UNI/PDR 125:2022 certification. We look forward to sharing the results achieved with you and continuing to offer you an excellent service.
Thank you for your support and trust in us as we pursue this ambitious goal. We are happy to share this important milestone with you and to invite all of you to be part of this extraordinary adventure.